Lemmyfest
Friday -
February
17,
2017
8:00pm
ONCE Ballroom
Somerville, MA
We are back for some more good times. Announcing the 2nd annual LEMMYFEST! We pay tribute to Lemmy Kilmister of Motörhead - one of metal's most beloved and influential forces. Come for a night of revelry and RAWK! Special sets, with special guests.
We celebrate the triumphant return of
IRON FISTED
-featuring members of Sam Black Church, Roadsaw, Milligram, Wrecking Crew, Destruct-a-thon, White Dynomite, Goddamn Draculas... and more.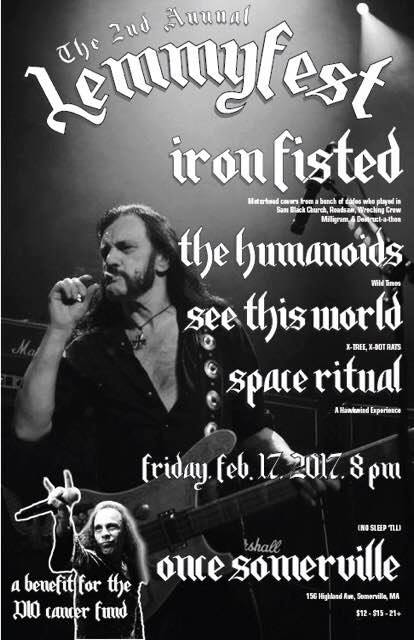 share: